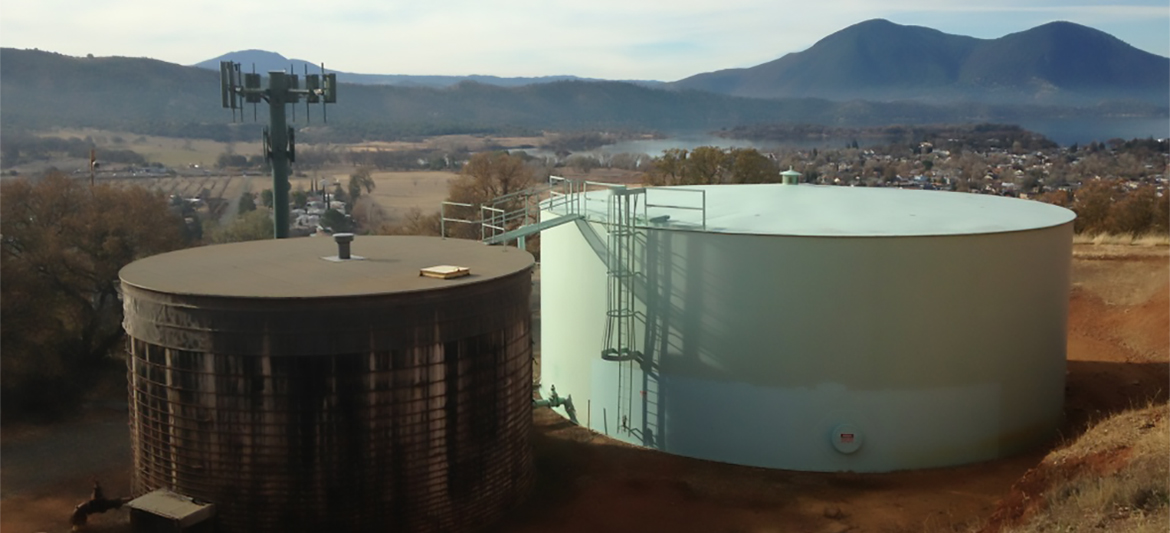 CLEARLAKE OAKS PRELIMINARY ENGINEERING REPORT
Project Desciption
Clearlake Oaks County Water District (District) provides water and sewage services to the community of Clearlake Oaks, in Lake County, California. The District retained MC Engineering, Inc. to complete a Preliminary Engineering Report (PER) that would outline water and wastewater systems and recommend critical projects with the goal of replacing aging infrastructure and improving the overall operational efficiency of the District. During the course of this analysis, MC Engineering conducted a review and analysis of the major system components for both the water and wastewater systems. These included the water treatment plant, wastewater treatment plant, storage tanks, pump stations, lift stations, and water meters.
The majority of the water and wastewater system existing in Clearlake Oaks was constructed in the 1960's and much of the infrastructure is reaching the end of its useful life. MC Engineering was tasked with prioritizing the improvements and preparing a case for a low interest loan that will be amortized over a 40 year period and coupled with potential grant funds to minimize impacts to the District's ratepayers.
The approach also identified operational savings associated with reducing water loss, increasing energy efficiency, and reducing labor costs. This required identifying equipment that can be replaced with energy efficient alternatives as well as cost effective technologies for meter reading and SCADA controls.
The PER was submitted to the United States Department of Agriculture (USDA) Rural Development Agency (RDA) for consideration for project funding. Commencement of the construction of recommended projects is currently awaiting approval of funding from USDA.